Situated in the northwestern of China, Lanzhou is the geographic center of the country. Though there are not many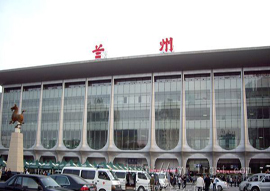 world famous scenic spots, most of the visitors choose the city as a stopover to the renowned tourist cities in western China. Lanzhou is a transitional point for those who head northward towards Xinjiang, Ningxia, Inner Mogolia, westward to Tibet and southward to Sichuan Province.
Air
Today, airlines from Zhongchuan airport in Lanzhou cover 30 domestic cities such as Beijing, Shanghai, Guangzhou, Shenzhen, Chengdu, Xian, Nanjing, Hangzhou, Dunhuang, Jiayuguang, and so on. There is a charter flight for Hongkong every Tuesday. Lanzhou Zhongchuan airport is 75km north downtown, which is about an hour's ride. You may either take the shuttle bus or hire a taxi to get there.
Inquiries
Telephone: 0931-8821964, 8823744
Booking Office
Civil Aviation Ticket Office: 0931-8821964
Nanguan Ticket Office: 0931-8444136
Jinlun Hotel Ticket Office: 0931-4632576
Jingning Road Ticket Office: 0931-8847258
Train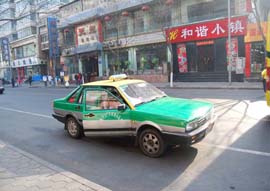 Converged here are the 4 trunk railway lines, namely the Longhai, Lanxin, Lanqing and Lanbao. Lanzhou is also an important spot for container transfer on the New Euro-Asian Continental Bridge that starts east from Lianyungang, China and leads west to Rotterdam, Holland.
Lanzhou railway station is at the foot of Gaolan Moutain in the southern prat of town. There are altogether 60 daily rails passing Lanzhou to other cities. Express trains are available from Lanzhou to the tourist cities such as Zhangye, Jiayuguan and Pingliang within the province.
Inquiries
Telephone: 0931-4922222, 4632142
Booking Office
Ticket should be booked 5 days in advance.
Lanzhou Railway Ticket Office
Address: No.156, Hezheng Road, Jinlun Building
Business Hours: 8:00-18:30 daily
Majiapo Ticket Office in Chenguan District
Address: No.321, Baiyin Road
Telephone: 0931-8467727
Xigu District Ticket Office
Address: No.17, Park Road, Xigu District
Business Hours: 9:30-12:00 13:00-16:00 (off on Sat. and Sun. and holidays)
Pingliang Ticket Office in Chengguan District
Address: No.266, Pingliang Road, Pingliang Branch, Industrial and Commercial Bank of China
Business Hours: 9:30-12:00 13:00-16:00 (off on Sat. and Sun. and holidays)
Anning District Ticket Office
Add: No.Anningdong Road, Shilidian Branch, Industrial and Commercial Bank of China
Opening Hours: 9:30-12:00 13:00-16:00 (off on Sat. and Sun. and holidays)
Service Monitoring Tel at Lanzhou Railway Station: 0931-4925382, 4633355
Bus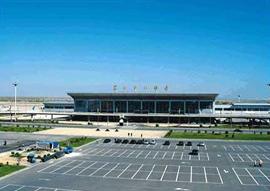 There are seven long-distance bus stations in town and four state-level and five province-level expressways passing the city. However, as Lanzhou is located in the east of Gansu Province, far from the tourist cities in the Hexi Corridor, railroad is often more preferable to motorway. For the south of Gansu Province where no train is available, bus is the only option.
Inquiries
The Eastern Bus Station: 0931-8418441, 8418411 (Pingliang Road)
The Western Bus Station: 0931-2334575, 2333285 (Xijinxi Road)
Local Transport
Lanzhou hosts several dozen of bus routes scattering from the city center to different places. There are three bus companies offering tour transportation services, providing various types of vehicles such as tour coaches, vans and cars. It is fairly convenient for visitors to take or rent any type of vehichles.
Bus
The tranportation in Lanzhou is relatively convenient as the public buses run through the city to any destination. There are two types of vehichles including autobus and minibus. The autobus charges from RMB 1 to RMB 2.5 on the basis of the sections. As for the minibus, RMB 1 is the normal price all the way through.
Lanzhou Public Bus Co. Directory: 0931-2337511
Taxi
There is a rapid progress in the development of the taxi services in recent years. Today more than 6000 taxies are available in Lanzhou. The price is RMB 8 and it charges RMB 2 per kilometer after the first 3 kms.
Telephone: 0931-8488798